Leasing a Swan Lake Lesson Horse or Pony
Partial Lesson Horse Lease: $200/month 

Includes priority usage of chosen lesson horse for shows and lessons up to 2x/week. This package is required for students wanting to jump higher than 2′ on a regular basis or those intending to show at shows on the same horse every month.  This helps pay for the additional costs of horse care that is needed to stay in top condition when working harder.  Lessons and open rides are not included.  Horse/pony will still be used in other lessons and ridden/shown by other students.

 100% full lease ($100 – $2000 per month depending on the horse/pony)

Lessee own the horse/pony for the duration of the lease. In addition to the lease price, the lessee pays board and all expenses, including routine vet, farrier, lessons, show fees, etc. The horse/pony cannot be used in lessons for any other student without lessee's permission. This is for students who intend to seriously compete for year-end points.  Full leasing is also great to introduce students and their families to the experience of owning their own horse.

(Prices can change and fluctuate depending on the horse/pony)
SEA SALTED CARAMEL
"Sophie"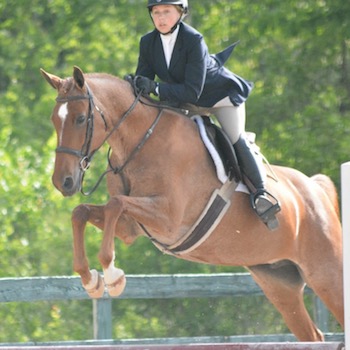 14.3 Hand Quarter Horse Mare
Sophie was adopted from Omega Horse Rescue and has become one of our favorites.  She is a cute mover and jumper.
RAISIN TOAST
"Toast"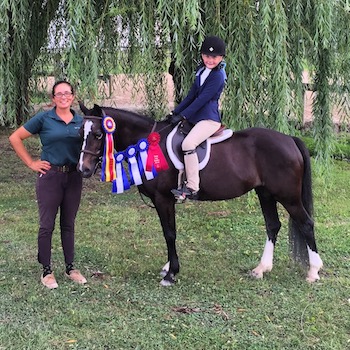 12.2 Hand Welsh Pony Mare
Toast is a seasoned small pony, who is used in beginner lessons all the way to winning children's hunter pony classes.
JIGOLO
"Jigs"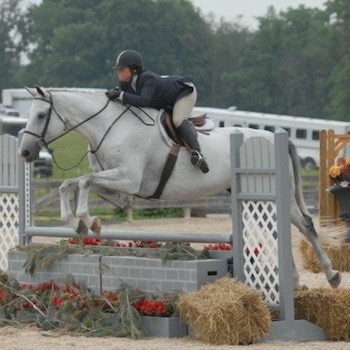 17 Hand Holsteiner Gelding
Jigolo is a semi-retired show hunter.  He is a packer, beginner safe, auto-changes, and a barn favorite.
AUTUMN MIST
"Autumn"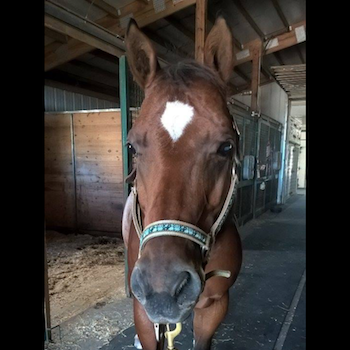 14.2 Hand Quarter Horse Mare
Autumn is a 2′ 6″ larger children's hunter pony.  She is a sweet girl, easy and straight-forward, and she loves to trail ride.
HOMERO
"Homer"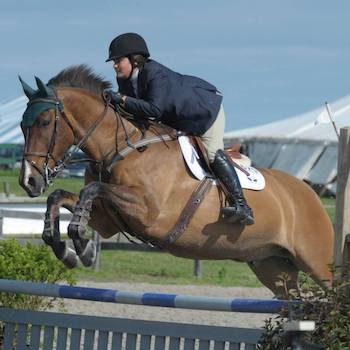 16.1 Hand Dun Warmblood Gelding
Homer is like riding a couch.  He is a semi-retired jumper, and he is really good at teaching proper flatwork and position through gymnastics.
LEVI
"Levi"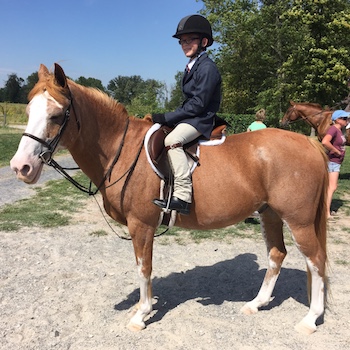 13.2 Hand Paint Cross Pony Gelding
Levi is a fun ride, who does beginner through 2′ lessons and trails.
WORLD PEACE
"Chuck"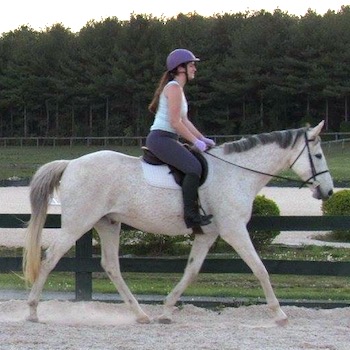 16.1 Hand Thoroughbred Gelding
Chuck is quiet and comfortable.  He is a great horse to learn how to canter, and he jumps 2′ courses.
DONJIRO
"Don"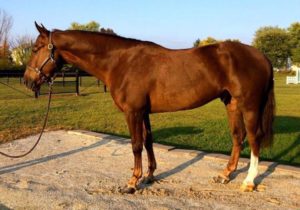 16.2 Hand Dutch Warmblood Gelding
Quiet and easy going, Don is very well trained on the flat and is super fun to jump. He is the perfect equitation horse.
A PERFECT FIT
"Puzzle"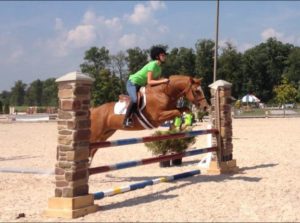 13.2h Welsh Pony Cross Gelding
Puzzle is a great children's hunter pony, he jumps 2'6 courses with lead changes. He is great on trail rides and loves to go swimming.
BEST KEPT SECRET
"Secret"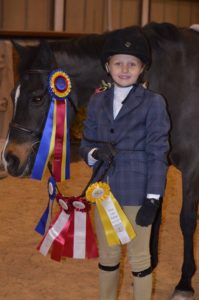 14.1  Welsh Pony Cross Mare
Secret is the perfect beginner horse and is a great teacher on the flat. She is totally bombproof and is champion in almost every show she goes in.